MARs Update – More Opportunities to Earn
Your Favorite Staking Program Just Got BETTER
With the recent introduction of new staking programs at Coinmetro, one of our best products just got better. The MARs (Multi-Asset Rewards) system is now extending with 6 crypto projects that are shaping the blockchain economy. Stake our native XCM Token and embark on a passive income plan that has little to no rival.
Savings that Actually Make Money
At the highest level it has been in the last 40 years (USA), the current inflation is slowly siphoning people's savings. At the same time, traditional savings accounts return rates have gone down, reaching as low as 1-2% today. How are people getting a positive grip of the situation, so that their savings don't thin out over time?
You need to put your money to work in financial systems designed for the new economy – one revolving around people. With the inclusion of 6 more assets, our MARs update is now offering you more opportunities to earn passive income while you sleep.
Here's How It Works:
Stake XCM and you're automatically included in our special program – MARs (Multi-Asset Rewards). You will get paid additional rewards in other tokens as well as your XCM. You can choose your financial development plan according to your needs. Have a look at the selection of crypto assets just added to MARs, and read more about them to understand how you can take advantage: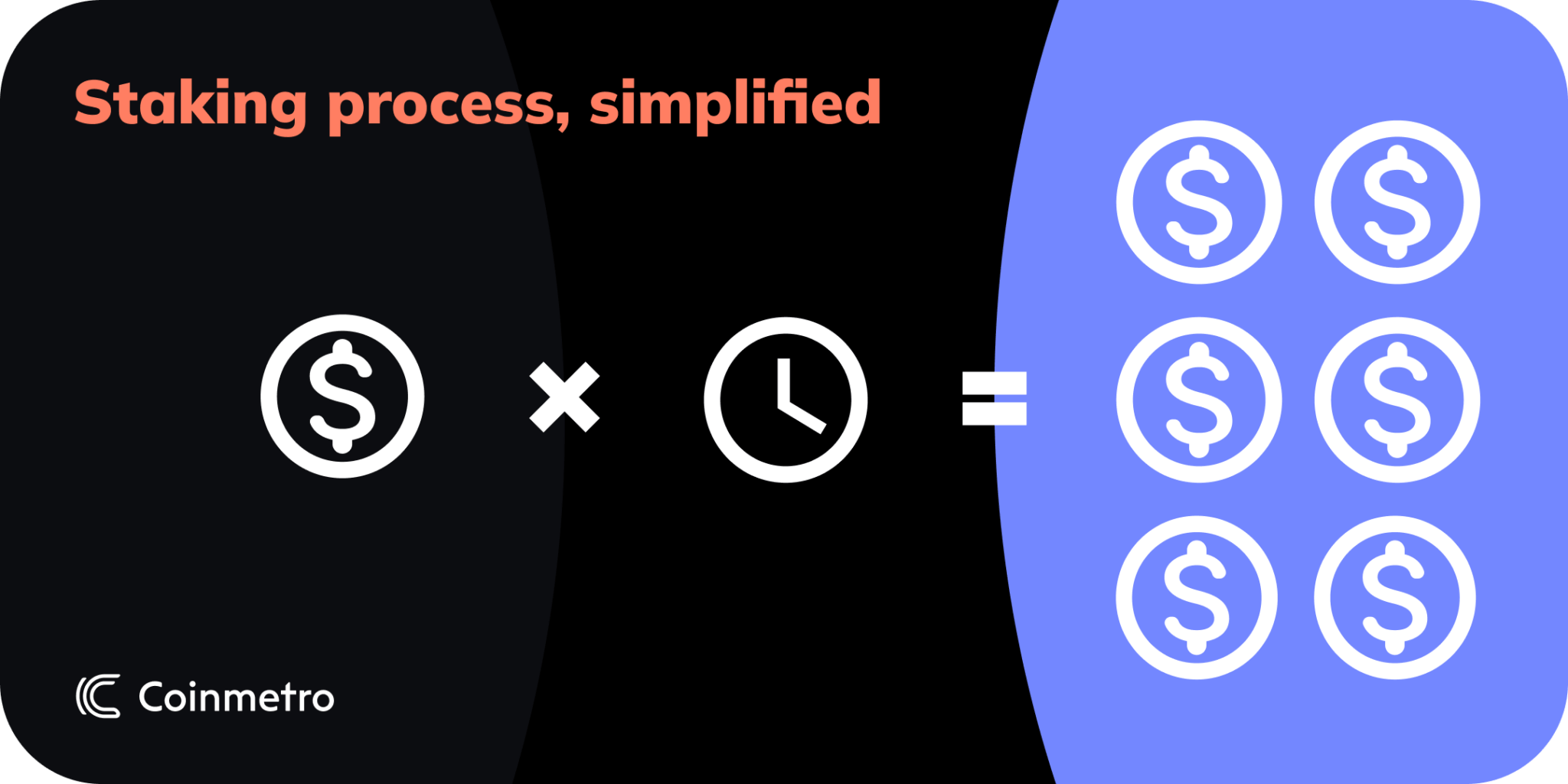 Why Stake XCM at Coinmetro?
So why should you stake XCM on our MARs program? Because every person needs a personal investment plan. Traditional investment products are out of context today in regards to profitability and functionality. In close dialogue with our community, we have designed a passive income plan that rewards you for staking crypto. There's more:
You earn and diversify your portfolio simultaneously, getting paid back incremental returns in other tokens as well. 
The selection of prominent digital assets can offer you more stability and a better mitigation of market sentiment and volatility. 
You embark on one of crypto's best passive earning systems and with your staked assets, you also contribute as a validator in the blockchain networks you inhabit.
Return rates will be impacted by the prices of each asset. While there is volatility in the markets, in the long-run, meaningful crypto assets have kept rising in value. This can put you on an exponential investment plan that keeps getting better – unlike a linear income stream that remains the same.
Crypto Products that Make Sense to You
The financial products you choose must make sense to you, not to your bank. More importantly, they should reward you with profitability and other meaningful treats. Today, it is within everyone's reach to put their money where they will get back more. 

Wouldn't it be great if you could customize your investment plan, just as you do with everything else in your life? For this, everybody should be knowledgeable and make informed decisions. We have made it simple for you to understand what our solutions can bring to you. All crypto assets included in our MARs program come with meaningful educational content designed to get everybody on board. Click on each of the assets above to read more and understand how these projects are such an important part of the new digital economy. Will you be holding any?

At Coinmetro, innovation never stops. Read more about the Coinmetro Roadmap to understand how we are growing as a company, and as a community. Let us know what you think about the new MARs updates by joining our people-centric collective on Discord and Telegram. 

Start earning today by joining Coinmetro's XCM on MARs passive income plan. If you are new to Coinmetro, feel free to get inspired by our Learning Lab and Sign-Up for an account today.

0
Related Articles
Product update - June 2023
It's the beginning of summer, but we're not slowing down here at Coinmetro. We've got another exciting monthly Product Update for you. Let's dive…
What Are Altcoins? Exploring Alternative Cryptocurrencies
Altcoins encompass a vast collection of digital currencies that have emerged alongside Bitcoin, the pioneering cryptocurrency. While altcoins share…
Coinmetro's visual makeover: new look, new website, same platform you trust
Since day one, we have been driven by a single vision - to make the world of finance accessible and transparent for people globally. Thousands of you…
Major APR Increase for FLUX Staking
More good news is on the way! Starting from May 1, 2023, you can enjoy increased APR for staking FLUX at Coinmetro. At the moment, Flux is one of the…