NEW Coinmetro Margin Trading Beta Platform
We are happy to announce the Margin Beta is now LIVE! For the last few months, we have been working hard to improve our Margin Trading platform. We are excited to showcase the Margin BETA which boasts our brand new theme to coincide we the Coinmetro rebranding.
You are Invited to Join the Margin Beta!
You will find a Beta tag on the navigation bar on Margin, you can navigate to the old "Classic" or new "Beta" platform through the dropdown. The Beta is currently available on Desktop Only and coming soon to our mobile browser and APP.
The help we received in testing our old platform was invaluable and we are looking forward to receiving your feedback on the Beta version so we can further optimize and prepare for the official launch. We have optimized and upgraded the platform based on feedback and bug reports from our community collected over time.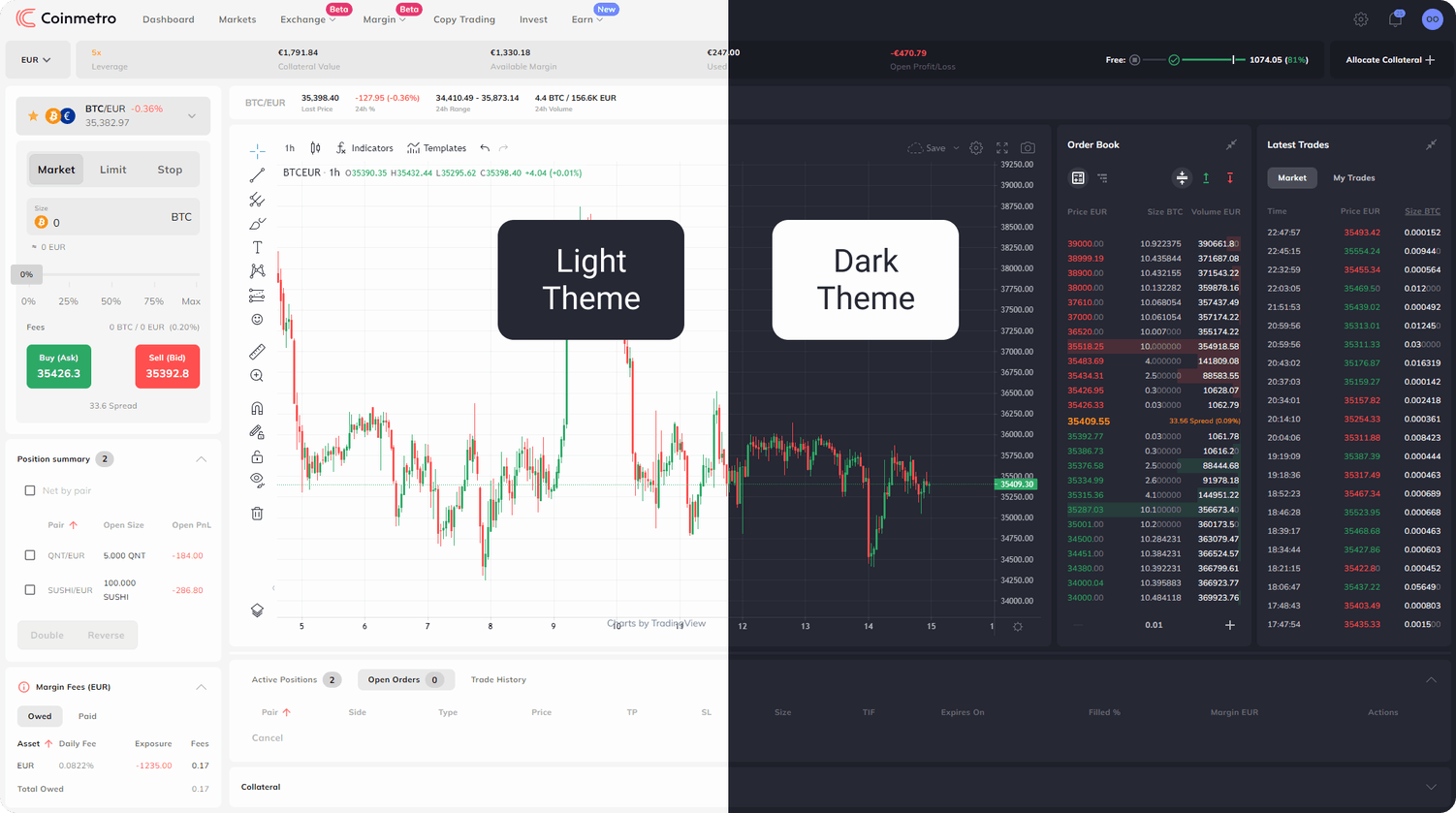 New Features & Highlights
Navigating the Beta platform, you will see a great many new visual and design changes. The list below shows some of the updates and we are looking forward to delivering incremental updates on a continuous basis.
Smoother navigation to change the displayed currency between your preferred fiat or crypto.
Introduction of improved pair selector which:
undefinedundefinedundefined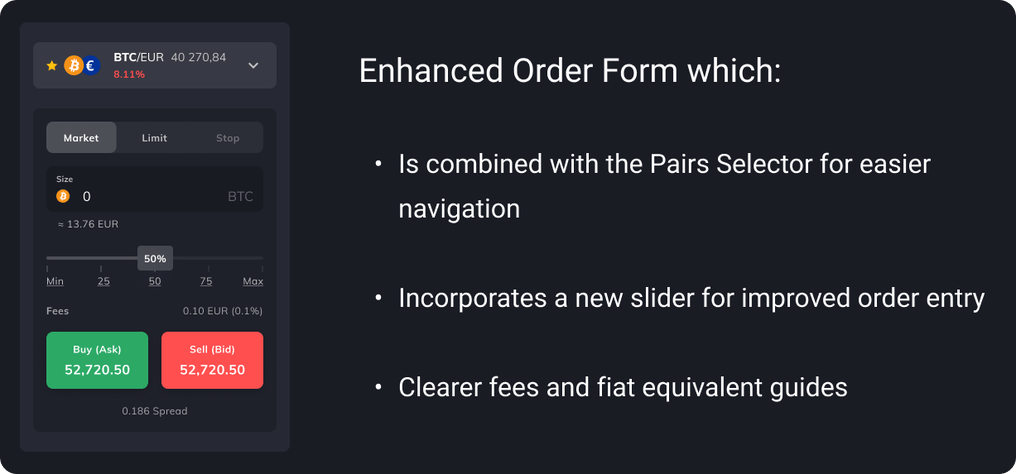 Restyled Position Summary and Margin Fees Card
Chart height control:
undefinedundefined
Change to labels and titles to make the platform more understandable with new tooltips!
We have turned the Active Positions, Open Orders and Trade History into tab buttons so that you don't have to scroll the page to switch between them.

How to Give Feedback
This is all part of our greater design efforts, which you can read more about in our recent blog post. As this is a Beta design you can help us by testing and sharing, notifying of bugs, and placing comments and suggestions so we can optimize it before our official release.
Our team can be found in the "Report-bugs" channel in our new Discord Server.
What to Expect Next
The plan is to push further updates throughout the next few weeks based on our backlog and new feedback from the community! We expect the platform to remain in Beta along with the Exchange for up to 8 weeks.

There are big plans for the full launch, with upgrades which will bring higher collateral limits, more new assets on margin and even lower fees!
We will also be implementing XCM Burning tokenomics in the Margin Trading platform at full release! This will bring greater value to anyone holding or staking out native exchange token XCM by further increasing demand lowering the total supply.

We look forward to all the feedback from our amazing community!

0
Related Articles
Product update - June 2023
It's the beginning of summer, but we're not slowing down here at Coinmetro. We've got another exciting monthly Product Update for you. Let's dive…
What Are Altcoins? Exploring Alternative Cryptocurrencies
Altcoins encompass a vast collection of digital currencies that have emerged alongside Bitcoin, the pioneering cryptocurrency. While altcoins share…
Coinmetro's visual makeover: new look, new website, same platform you trust
Since day one, we have been driven by a single vision - to make the world of finance accessible and transparent for people globally. Thousands of you…
Major APR Increase for FLUX Staking
More good news is on the way! Starting from May 1, 2023, you can enjoy increased APR for staking FLUX at Coinmetro. At the moment, Flux is one of the…